Punch Pain in the Face
Recover like a boss at Red Butte
Testimonials
"Dr Hurst Wicker is a wonderful caring doctor. I have been with him for may years. My problem is chronic. But under his care I see improvement. I cannot say how much he means to me. His care for his patients is phenomenal."
–Kathy Young
Testimonials
"I cannot express how great this place is, the staff in the front, the main office staff and the medical procedure staff but especially Dr. Hurst-Wicker. He is the nicest Dr. I have ever had."
-Nytro Baca
Testimonials
"Dr H has worked with me through alternative treatments for my pain, listened to my concerns and my knowledge of my own pain, and helped to stay off major pain meds through the various alternatives. I HIGHLY recommend Dr H and his staff for any pain management."
-Jennifer Serrao
Why Choose Us
Red Butte Healthcare was founded on the principle of helping you bring quality back to your life by providing safe, effective, evidence-based pain control. Our specialists have years of experience treating cancer pain, head and neck pain, back pain, joint pain, & nerve pain
How We Can Help You
At Red Butte Healthcare we use the latest technology, techniques, & knowledge to identify the cause of your pain and treat it. By partnering with you & teaming up with some of the best specialists in the Phoenix metro area, we will develop an evidence-based, individualized plan to help you get good pain control & return quality to your life. Whether you are suffering from cancer pain, head and neck pain, back pain, or any other ailment, we have the expertise and experience to help.
See the Difference
The specialists of Red Butte Healthcare have over a decade of experience treating all types of pain. Our dedication to pain control begins with our dual board certifications in Anesthesiology and Pain Medicine. Over the years we have honed and broadened our training and experience to offer you the very latest in treatments to manage your pain. Whether you are troubled by painful spinal stenosis limiting your ability to walk, or severe cancer pain robbing you of the strength you need to win your cancer battle, know that the team at Red Butte Healthcare has the tools to help give you your life, strength, and function back.
Cancer Pain Treatment
Over 50% of all patients fighting cancer are also trying to live with pain caused by the disease. The experts at Red Butte Healthcare recognize that the daily struggle to deal with pain is often the hardest part of fighting cancer. That is why the experts at Red Butte Healthcare are happy to partner with you and your cancer-care team to help get you get good pain control with the best resources at our disposal. Our goal is to help you achieve effective pain relief with minimal side effects and impact on your quality of life. Many types of cancer pain can be managed effectively with minimally-invasive procedures that can kill the nerves from the cancer that are causing pain. This can improve the effect of the medicines you may already be taking for pain, so that the medicine better controls your pain at doses that are less likely to cause significant nausea, fatigue, or constipation. Years of experience working with cancer patients and cancer physicians have helped to make the experts at Red Butte Healthcare among the best at partnering with cancer patients and helping them achieve relief from their cancer pain.
Vertebral Compression Fractures
Every year, over 800,000 Americans are stricken with a painful fracture of the vertebra. Most often these are caused by Osteoporosis, but can also be caused by cancer. If left untreated these spinal fractures will cause misalignment of your spine, a decline in your health, and a reduction in your quality of life. Fortunately, these spinal fractures are easily treated with Balloon Kyphoplasty, a minimally-invasive, same-day surgical procedure that can stabilize the fracture, reduce your pain, and halt the negative progression of spinal fractures. At Red Butte Health we have years of experience successfully performing Balloon Kyphoplasty and giving our patients their quality of life back.
Vertiflex Procedure
Do you suffer from debilitating back and leg pain that prevents you from doing the things you love? You may be suffering from Spinal Stenosis, a progressive condition that over 2.5 million Americans are suffering from. Fortunately, there is a minimally invasive, same-day surgical procedure called the Vertiflex Procedure that provides excellent pain control and can help improve your quality of life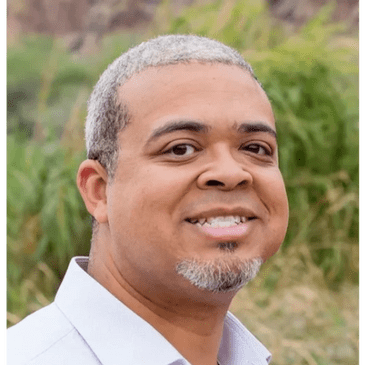 Karl Hurst-Wicker, MD
Dr. Hurst-Wicker grew up in Central Ohio before obtaining his Bachelor's in History from Boston University. It was during Medical School in New York City at Columbia University that he gained an interest in treating pain while doing research in tumor immunology. At University of Utah he was trained by the leading minds in Anesthesiology & Pain Medicine. Since 2013 he has been practicing in the Phoenix area, bringing pain control and improved quality of life to those seeking cutting-edge relief
The personalized pain care you deserve
Please contact us directly with any questions, comments, or scheduling inquiries you may have.
Feel free to fax any documents to (888) 815-1389
Red Butte Pain Solutions
5590 West Chandler Boulevard #3, Chandler, Arizona 85226, United States
MAP
602-633-4334
Hours
Open for Telehealth appointments
Grand Opening: February 1, 2022